Novas' Brother Russell House host exhibition of client's art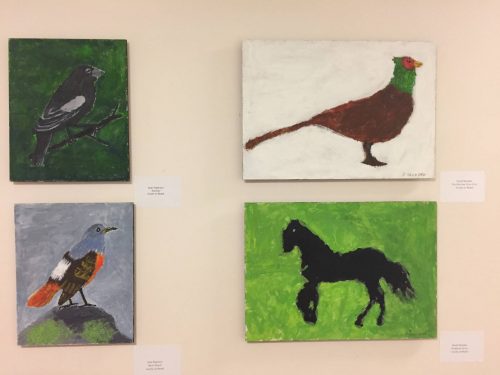 On Tuesday 15th May Novas' Brother Russell House held an art exhibition of the client's work. The art included beautiful paintings and sculptures all created by the residents using material such as fish wire, coins, buttons, chalk and paint.
Twice a week art classes are taught in the service by artist Rachel Thunder, who sets up a studio in one of the apartments in situ. The classes run for two hours and are a therapeutic outlet for clients. They support residents to build confidence, are a means of communication and are a social outlet for residents that have difficulties engaging in the wider community.
Many of those participating in the classes suffer from mental, physical and sensory disabilities and art is a successful therapeutic engagement that enables them to express themselves in a new way. The residents were very excited to highlight their work at the exhibition and Deputy Manager of Brother Russell House, Denise Curtin, remarked on how important the occasion was for the residents; 'the exhibition is a wonderful opportunity for the resident's work to be recognised by a wider audience. They are so proud of what they have achieved and were blown away by the response to their art today. The art is a very important outlet for our clients who often experience difficulties expressing themselves. It has transformed some of their lives.'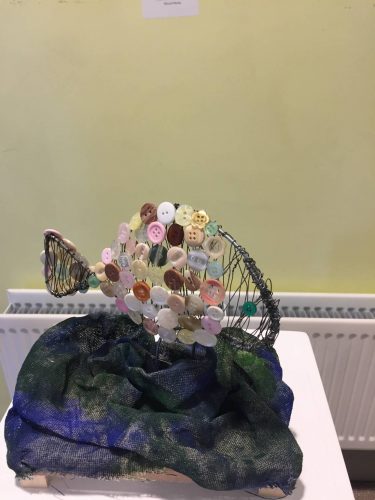 Guests were treated to a beautiful lunch which was cooked by residents, following a four week training course by Novas' cook Fionnuala O'Brien.
The service is currently fundraising for a new dedicated art space in the service that residents can ulitise at any time.