Novas opens new regional office in Thurles, Co. Tipperary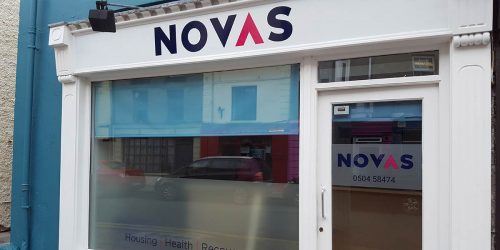 In June Novas opened a regional office in Thurles Co. Tipperary. The service provides outreach support for those living in their own homes who were formally homeless or at risk of homelessness. It also advocates for clients and provides support for those living in emergency B&B accommodation.
While Novas has provided supported temporary accommodation in the town for six years, the new office enables us to support more people. For the past two years, just 5% of those referred to our accommodation service were able to access accommodation, highlighting the urgent need for extended support.
Deborah, Co-ordinator of Novas services in Thurles describes the new premises as a 'wonderful opportunity to extend support to more vulnerable households in the Thurles community and surrounding areas. While we have provided outreach support for a number of years, the new office is a wonderful space that clients can come to receive support and advice.'
The new office is located on 4 Croke Street. For further information the office can be contacted on 0504 58474.