&nbsp

Support our vital work during the Covid-19 Pandemic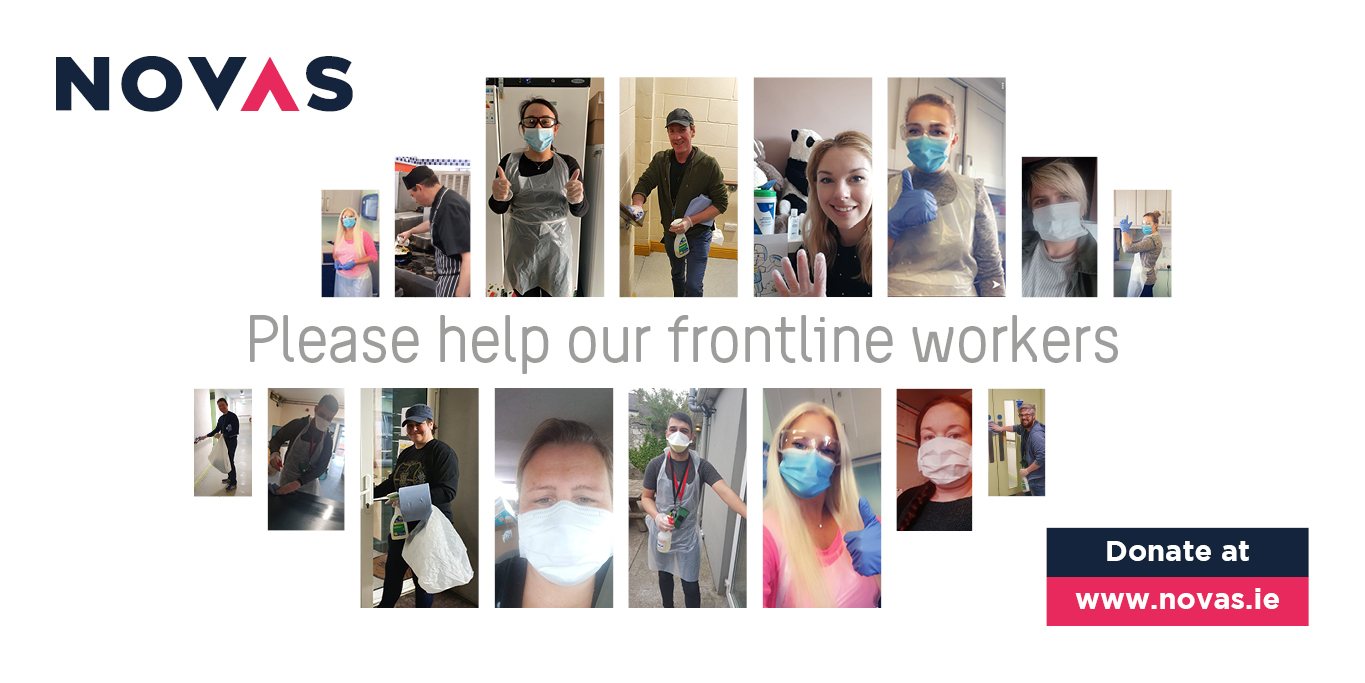 During the Covid-19 pandemic, we have developed additional ways to support people experiencing homelessness and social marginalisation.
If you are in a position to help, here are some of the ways your donations are spent:
€15 – Play and Activity Pack
School and childcare closures, movement restrictions and paused services have been particularly difficult for children who experience homelessness, especially those living in hotel and B&B accommodation. The  staff of our family services have been busy preparing play and activity packs for these children. The items must be small and easy to store, not too messy and help the children educationally and developmentally. Items include colouring and activity books, crayons and colouring pencils, sensory toys and books.
€40 – Grocery Pack: Many of the usual ways that low income households access food e.g. street outreach, soup kitchen, food banks, have been paused during the pandemic or people cannot attend due to risk of contagion. We are supporting may of the vulnerable households we work with, with grocery packs or food vouchers throughout lockdown. This helps ensure people continue to be nourished and alleviates one worry during this difficult time.
€100 – PPE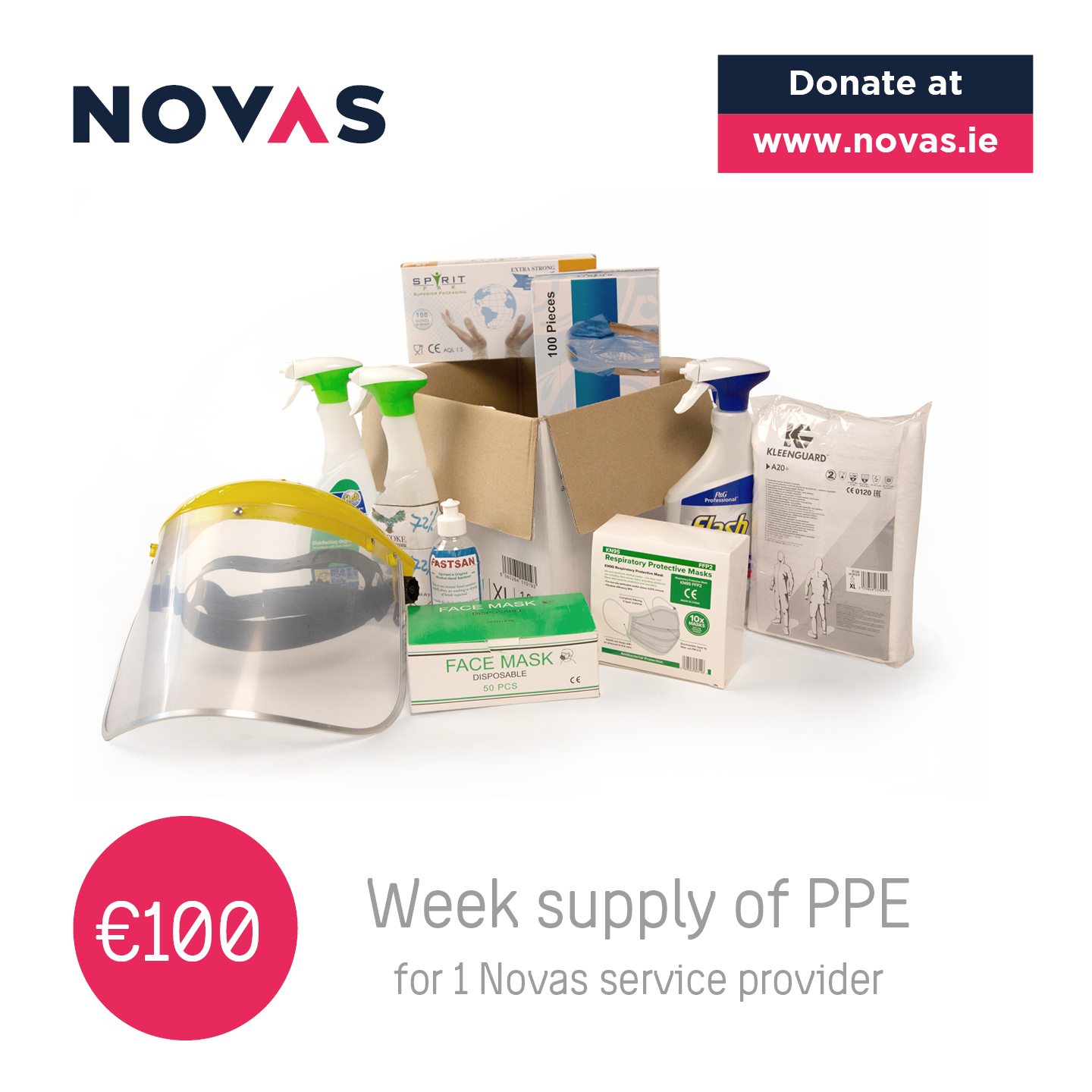 PPE is a hugely expensive and unplanned cost in our services. Every interaction our staff and volunteers undertake requires some level of PPE. For example home visits, street outreach, key-working and counselling sessions and daily client interactions in our services all require masks, gloves and sanitizer. Maintaining a 2m distance for less than 15 minutes is not always possible for our staff. Indeed our staff often have to preform CPR, support clients to dress, wash and toilet as well as other intimate personal care activities. A donation of €100 pays for PPE in one of our large accommodation services for all staff for a week, keeping them safe in fulfilling their vital front-line roles.
€250 – Welcome Pack
The pandemic has created opportunities to move many homeless households from emergency accommodation into long-term housing. For example during this period, Novas' family service and housing section are moving 52 families from the Blanchardstown area of Dublin from emergency accommodation into their own homes. Many people, both singles and families, who have experienced homeless have few households items of their own and require support with basic supplies when moving. The supplies vary according to the needs of individual households, but include items such as bed linen, duvets and pillows, crockery and cutlery, towels, white goods and a small amount of furniture. These Welcome Packs have the opportunity to change someone's life and give them the fresh start they have been dreaming of.