What we do
Novas is a voluntary organisation and Approved Housing Body working with families and single adults who are disadvantaged and socially excluded; primarily those who are homeless or at risk of being homeless. We provide a range of services and accommodation for marginalised households throughout Ireland. We offer bespoke, client-centred services, based on empirical evidence of eighhteen years' experience of working with people who are homeless in Ireland. We believe everyone is entitled to a home.
In 2002, Novas established its first service in Ireland – a temporary supported, low-threshold accommodation service in Limerick. Since then we have grown significantly with more than 30 services in counties Limerick, Clare, Tipperary, Dublin, Cork and Kerry. We support our clients through Housing, Health and Recovery. We recognise the complex issues that cause homelessness and endeavour to offer holistic, long-term solutions.
Who we are
Novas opened its first service in Ireland in 2002 in response to the needs of homeless people in Limerick City. Since then, the organisation has grown considerably, with at least one new service being added each year. Our facilities are largely based in the Munster region, with seven services in across the Dublin region. We are one of the main providers of services to adults who are homeless in Ireland. We primarily operate low threshold facilities, implementing a harm reduction model.
We provide a range of services including temporary accommodation and long-term housing, Housing First, Family Hubs, services which offers intensive support to families at risk of becoming homeless, a designated Out-of-Hours service, specialised Supported Living Services and a Street Outreach. We also provide drug services including a Mid-West Community Detox Service and a Respite House for the families and loved ones of people in addiction.
We also provide long-term housing to families and single adults in the community. We have a range of long-term units and complexes in Dublin, Limerick, Tipperary and Kerry. Tenants are supported by our National Housing Co-ordinator Manager who manages all of Novas' tenancies.
Our Vision, Mission And Values
Vision Statement: To provide lasting solutions to homelessness.
Mission Statement: Novas promotes social inclusion through Housing, Health, Recovery.
Our Core Objectives Are:
To provide homes to people who are homeless.
To support homeless people to have better health outcomes through interventions in drug use, mental health and disabilities.
To provide recovery pathways for homeless people with enduring mental health issues.
To empower and promote the independence of those who use our services.
To treat all out clients with dignity and respect.
To provide client-centred services, rooted in evidence, quality and good practice.
To advocate on behalf of people who are homeless, at risk of being homeless, entrenched in addiction or those experiencing social marginalisation through a strengths-based approach.
Novas' Core Values Are:
Equality
Diversity
Dignity
Strengths-based
Rights-based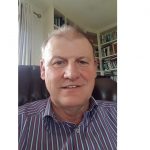 Michael O'Connell is a Chartered Accountant with over 25 years senior management and leadership experience in the public service and higher education. He retired from Limerick Institute of Technology as Vice President for Strategy and External Affairs in 2015. His experience includes leadership in financial planning and control, human resources, strategic planning and development and institutional mergers, restructuring and governance. Since retiring, Michael has worked part time as a higher education consultant for a wide number of institutions in Ireland and since 2020 internationally. He is a member of the Higher Education Authorities' Finance and Governance Board Sub Committee since 2017.
Michael serves or has served on a voluntary basis on the boards of several registered charities including Team Hope, the Irish Bible Institute, Shannon Dragons and Healing Streams Community Church. Michael joined Novas as a member of the Finance and Audit Board subcommittee in January 2020, becoming a Director in May 2021.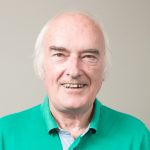 Greg Maxwell joined the Board 2016 and became Chair in 2017. Previously, he was senior manager with Novas (retired 2013) and before then the Chief Officer with Dublin Simon Community. Greg co-founded the Dublin Homeless Network  and was the spokesperson with government for Dublin homeless agencies. He was previously a Board Member of the Homeless Agency and The Wheel. Earlier, he was a senior trade union official, Chair of ICTU Public Services Committee and member of the Executive Council. He is a civil and housing rights campaigner.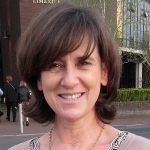 Siobhan Wheeler is a trustee and chairperson of The Free Dinner Trust and a Local Preacher with the Methodist Church in Ireland. She graduated from University College Dublin in 1985 with a BA in French and History and from the University of Limerick in 1993 with a MA in European Integration. She taught French for several years. She is currently studying for a MA in Applied Theology through the Irish Bible Institute. Siobhan is especially focused on the service users and sits on the Client and Services and Governance sub-groups having joined the Board in 2018.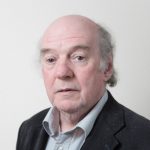 Justin Brosnan is a retired Co-ordinator for Housing in Kerry County Council with 38 years' experience in the housing and homeless sector. He has an intimate knowledge of the homeless landscape in County Kerry and throughout Munster. He has particular interest in the development and fundraising aspect of Novas. Justin joined the Board in 2013.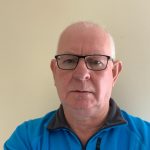 Pat Claffey brings unique lifetime expertise and experience of homeless services to the board. He started as a volunteer with the Dublin Simon Community, later was elected to its board and served as its Chair. Thereafter, he worked in various roles within the Dublin Simon Community and became its Head of Services. He played a critical role in identifying new services and led the way in their introduction. He is committed to quality standards and client participation; he now chairs our Quality, Safety and Compliance Committee and is a member of the Clients and Services Committee. He joined Novas when we opened our first service in Dublin and until his retirement played a valued role in the successful development of this service.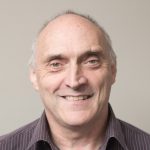 The CEO, Michael Goulding brings 28 years' experience in homeless services to Novas. He started his career as a volunteer in a London service and worked with a range of homeless services providers, addiction services and Approved Housing Bodies in London, Northern Ireland and the Republic of Ireland. Since taking the position of Novas CEO in 2005, the organisation has grown considerably and now employs more than 200 people. Services have grown from two to more than 20 nationally and it also provides a range of long-tern housing options in Limerick, Kerry and Dublin.
The organisation now supports more than 2,500 marginalised adults, children and families throughout Ireland, something Michael is very proud of. Under his leadership, Novas strives to provide lasting solutions to homelessness.
Michael studied Philosophy and English at degree level and also spent one year in Taiwan learning Chinese. In his spare time he is the Chair of the Royal County Meath's Beekeepers Association.
Jenny Doyle - Head of Services, Dublin, Kerry and Cork Jennifer Doyle, Head of Services Dublin, Kerry and Cork. Jennifer completed a BA (Hons) in Applied Social Studies in Social Care, with over ten years' experience in the social care sector, working in Childcare Residential Services, volunteering with the Rape Crisis Centre, and across services providing accommodation to women experiencing homelessness and domestic violence before joining Novas in 2011. Jennifer managed Novas Abigail Women's Centre since 2017 before her recent appointment to the Senior Management Team in early 2021.
Eugene Toner - Head of Services Mid-West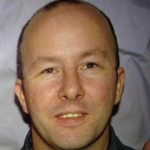 Eugene Toner is Head of Services for the Mid-West Region. Eugene has worked with homeless services in Belfast, Dublin and Limerick. Eugene joined Novas in March 2006 as Manager of the Brother Russell House and was central in the development of its services to incorporate clients with disabilities. Eugene went on to develop Disability Services in the Mid-West, mostly community based services (in Limerick City and County and Clare). Eugene also served as the Designated Officer for Safeguarding for the organisation. During his tenure as Manager of Brother Russell House, Eugene has also managed services for Families and STA accommodation in North Tipperary. Eugene co-founded the Novas Street Outreach in 2008 and was responsible for introducing the harm reduction model in Brother Russell House.
John Rogers - Head of Property and Design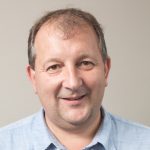 John Rogers, Head of Property, Design and Development, is a qualified architect and has 29 years practice experience in developing and planning social housing projects, 19 of which have been spent in developing services in the voluntary sector. He joined Novas' Senior Management Team in 2012. Since then he oversaw the development of McGarry House and the design and redevelopment of Brother Russell House and continues to grow our housing stock pepper-potted in local communities throughout Ireland.
Donal O'Carroll - Head of Finance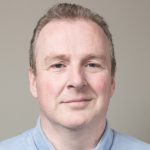 Donal O'Carroll joined Novas in September 2007 as Head of Finance, and was also appointed to the position of Company Secretary in January 2011. He originally trained in public practice and subsequently held senior finance positions in a number of companies across a wide variety of sectors including manufacturing, pharmaceutical and IT. Donal is a Fellow of the Association of Chartered Certified Accountants (ACCA). He has also served as a board member for a number of other charitable and voluntary organisations.
Una Burns - Head of Policy and Communications
Una Burns, Head of Policy and Communications, has worked with Novas since 2013. With a BA in History and Politics, an MA in International Relations and a PhD in Irish Emigration History, she has extensive experience of research, presenting and communications.
She also has experience of working in the voluntary sector and worked as an Education Officer in Young Social Innovators prior to joining Novas as well as completing a range of volunteer roles. During her time as a PhD candidate she undertook a number of guest lecturing and tutoring roles in UCC.
Mark Vella - Head of Quality, Safety and Compliance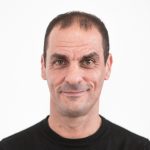 Mark Vella, Head of Quality Safety and Compliance, has over 15 years experience in the social care field. He started his career in England working in residential mental health before he moved into homeless services with the Dublin Simon Community.He began his career with Novas in December 2006 where he was tasked with setting up Mount Brown Women's Service in January 2007. This was the only dedicated female homeless service in the city. In 2014 he managed the move and expansion of the service to the Abigail Centre in Finglas. Mark joined the Senior Management Team in May 2017.