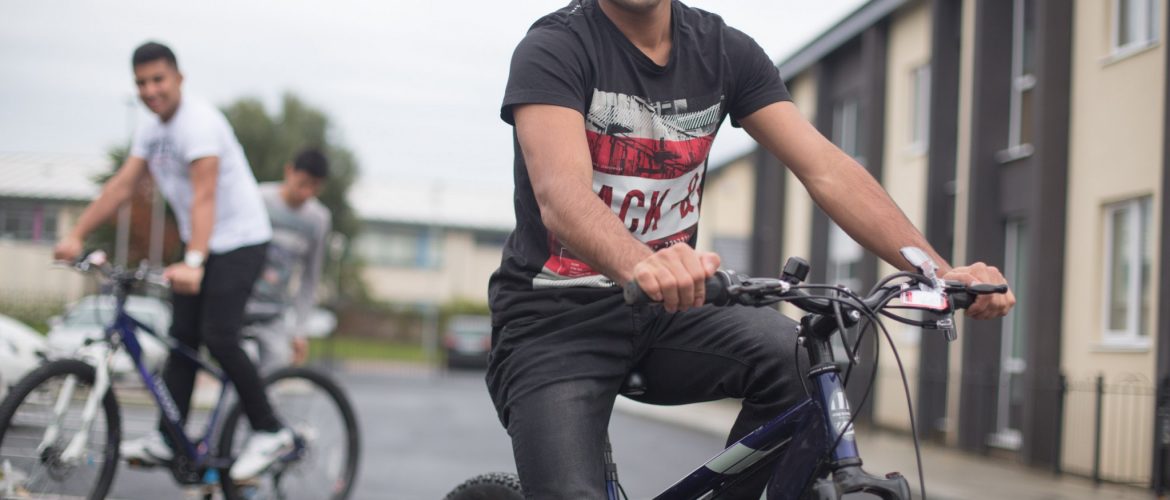 Bellevue Children's Home
Situated in South County Dublin, Bellevue House is a six-bed residential service for unaccompanied minors from outside the EU, seeking asylum. It is a long-term specialised children's service, catering for minors between the ages of twelve and eighteen, and is the only such facility in the state.
Opened in 2002, Bellevue provides a holistic care programme for the young people residing there. Meeting fundamental needs such as shelter, heat and food, our work is married with an understanding of and respect for the cultural, religious and ethnic needs of residents. All of our children are supported in maintaining and completing second-level education, and reaching their full potential as individuals and citizens. Moreover, we offer a life-skills programme to prepare residents for independent living upon exiting the service.
The children are encouraged to and supported in engaging fully with their local community. Staff seek to provide a secure home-like environment, in which young people can flourish. Engaging in extra-curricular activities is endorsed and day trips and holidays are planned, in a bid to provide happy and fulfilled teenagers and develop responsible and participatory adults.
The service also operates an outreach programme, for young adults who move on from the service. Staff seek to accommodate them in suitable housing and support them in assimilating into their new communities. This service is very important in assisting clients in the transition from supported to independent living.
Bellevue has cared for more than 75 children from Africa, the Middle East and Eastern Europe since 2002. Residents generally emanate from war-torn regions and therefore country-of-origin of clients varies from year to year, the service must thus adapt speedily to the changing needs of its client base.
This service is funded in entirety by the Tusla (The Child and Family Agency)
If you would like further information on this service, please contact the Project Manager, Robert Radulescu on 01 5518262 or robert.radulescu@novas.ie.