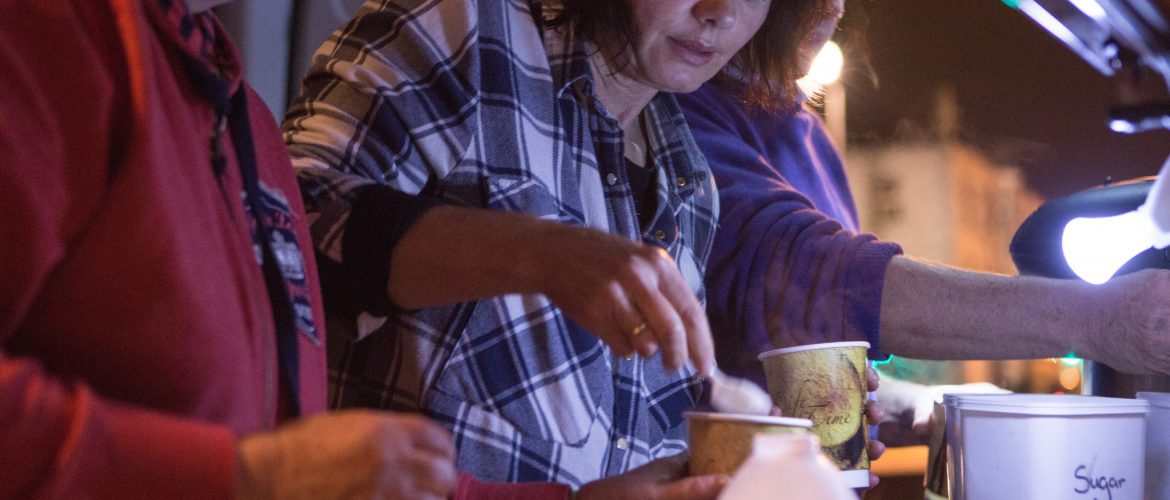 Street Outreach
In early February 2015 our Street Outreach underwent a considerable re-vamp. To ensure the future of the service, a van was purchased and fitted out specifically for the distribution of food to our service users.
For a number of years the Greenhills Hotel have been providing hot meals on a nightly basis to Novas for distribution in the community. We try and provide everyone with a hot meal and a sandwich along with a hot drink and a small snack.
The service was initiated by two concerned staff members with a single distribution per week and was built from there. In the beginning a small number of staff gave up their spare time to make sure the service got off the ground. After receiving a donation of €10,000.00 from Secret Millionaire, Richard Mulcahy, the Street Outreach became a nightly service. It is operated entirely by volunteers and the Street Outreach volunteer team now comprises of 50 individuals.
Unfortunately this service does not receive any funding and relies totally on donations from the public. Just €25,000 will maintain this service for two years.
Over the years we have seen many service users come and go. Some have returned when their circumstances changed for the better to simply say thank you. Some people passing, hand donations to our volunteers, and what is striking is that they rarely give their names or want a receipt. This service really belongs to the people of Limerick.
The Street Outreach van is parked on Upper William Street in the city.
If you would like to get involved in the Street Outreach or any of our other volunteering projects contact Chris O'Connor on 061-370325, email chris.oconnor@novas.ie or log on to our website volunteering page.